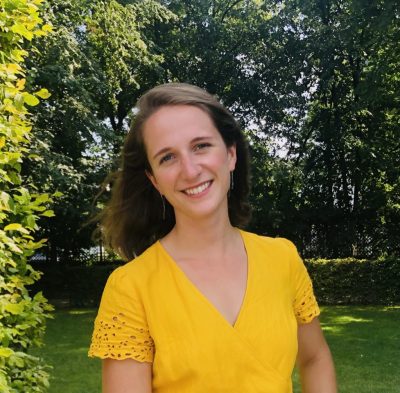 Camille Garnsey
Camille is a first-year doctoral student in the clinical psychology program. She is interested in the evaluation and dissemination of integrative treatments for PTSD and other trauma-related psychological sequelae, particularly among those who have experienced interpersonal violence or abuse. She is also interested in exploring the factors that predict resilience in the face of trauma exposure. Camille is a research assistant on Dr. Park's NIH-funded grant focused on defining and measuring emotional well-being, and her Templeton Foundation-funded grant evaluating the influence of Christian worldviews on post-loss adjustment and recovery following bereavement. Prior to joining the SMH lab, Camille worked in reproductive health and global development research at Ibis Reproductive Health and the Population Council. She holds a B.A. in Public Health and Latin American and Caribbean Studies from Brown University and was a 2020 student-research Fulbright grantee to Argentina.
Mariel Emrich
Mariel is a first-year doctoral student in the clinical psychology program. Her research interests include understanding how individuals can optimize their coping responses to diverse stressors and related psychological sequelae, particularly in the context of serious illness, chronic pain, and trauma. She would like to continue to explore the bidirectional mind-body relationship and has a specific interest in non-pharmacologic pain management interventions. Mariel is a research assistant for two of Dr. Park's projects: one is an NIH-funded network grant on emotional wellbeing and mind-body interventions and the other is a Templeton Foundation-funded grant focusing on meaning making and religion in bereaved individuals and cancer survivors. Prior to graduate school, Mariel worked as a research coordinator at Weill Cornell Medicine and assisted with a number of clinical research studies investigating various treatment modalities for PTSD and related co-morbidities, including therapeutic, pharmacologic, and virtual reality-based interventions.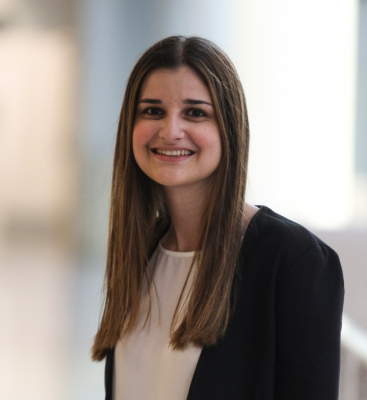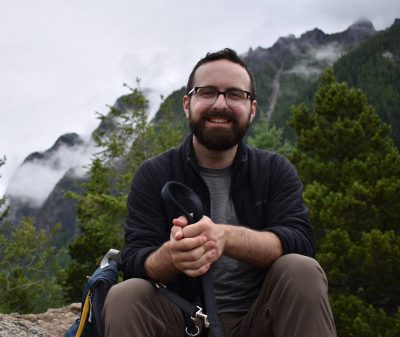 Adam David
Adam is a second-year doctoral student in the clinical psychology program, studying how trauma and other painful experiences can alter a person's sense of self. His interest in the concept of self extends to mindfulness interventions as well as the tension that exists between self-reports of posttraumatic growth and how those reports relate to actual, observable growth. His recent work has sought to better understand how veterans make meaning out of their experiences and what influence this has on their wellbeing. Adam is a research assistant for one of Dr. Park's grants that is examining the efficacy of science and religion as mechanisms of meaning and how they relate to other outcomes.
Zach Magin
Zach is a second-year doctoral student in the clinical psychology program. Zach's research interests encompass the physiological effects of stress on health and disease risk/progression and protective pathways of psychosocial resilience factors. He is currently evaluating the role of perceived control in the effect of cumulative trauma exposure on current psychological distress. Zach is a research assistant for Dr. Park's NIH-funded clinical trial examining the mechanisms through which a mind-body intervention reduces back pain.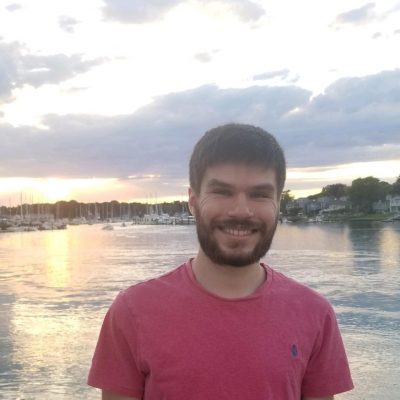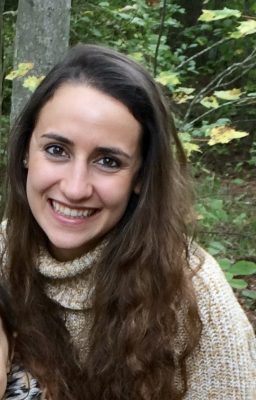 Katherine Gnall
Katherine is a third-year doctoral student in the clinical psychology program. Broadly, her research interests include mind-body and lifestyle-based approaches to mitigate the adverse mental and physical effects of stress. She is also currently interested in examining how individual factors such as self-compassion, mindfulness, and emotion regulation abilities relate to engagement in a variety of health behaviors. Katherine is a research assistant for Dr. Park's NIH-funded study examining resilience factors in cancer survivors. Prior to beginning her graduate studies at UConn, she worked as a research assistant at the National Center for PTSD.
Jamilah R. George
Jamilah is a fourth-year doctoral student in the clinical psychology program. A native of Detroit, Michigan, Jamilah obtained her Bachelor's degree from the University of Michigan, and her Master's from Yale University and the Yale Institute of Sacred Music. Jamilah's research interests are in anxiety and obsessive-compulsive-related disorders, namely contamination and religious OCD (scrupulosity), depression, trauma, psychedelic science, and racial/ethnic mental health disparities. Jamilah is committed to working on issues of social and economic injustice in mental health, particularly among marginalized and disadvantaged populations (ie: poor, women, ethnic minorities, etc.). She has conducted research on such populations in El Salvador, Ghana, Zambia, India, and China over the past few years. Recently Jamilah was a co-therapist during a clinical drug trial examining the efficacy of MDMA-assisted psychotherapy for treatment-resistant PTSD among people of color. Jamilah is also interested in noninvasive neuromodulation techniques such as (transcranial direct current stimulation (tDCS) in the treatment of trauma and OCD.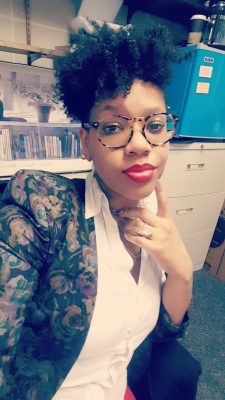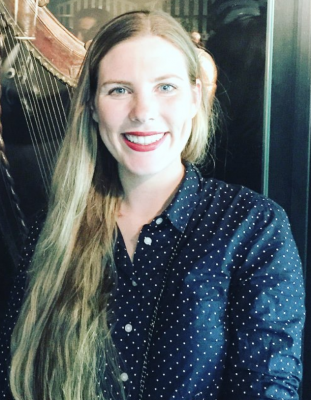 Sinead M. Sinnott
Sinead is a fifth-year doctoral student in the clinical psychology program. Sinead's primary interests are stress, coping, and resilience. She is interested in using integrative treatments, such as mindfulness and meditation, to treat stress-related disorders such as posttraumatic stress disorder. She is exploring how mindfulness and meditation affect stress-reactivity at the physiological level. She has been a part of studies examining how cortisol regulation, heart rate variability, blood pressure, and skin conductance responses are affected after a potentially traumatic experience, and is currently working on her master's thesis project to determine whether mindfulness may help to regulate stress physiology after sexual assault. She is a research assistant for Dr. Park's NIH-funded grant examining cancer resilience, including stress biomarkers of resilience in this population.
Lauren M. Carney
Lauren is a predoctoral fellow in Behavioral Medicine at the Yale School of Medicine. Her research interests include mindfulness-based interventions and religious/spiritual coping for individuals with serious illnesses and other health concerns. Her recent projects include a systematic review examining the mechanisms of mindfulness-based interventions for cancer survivors as well as a project examining how motivations to drink to cope mediate the relationship between depressive symptoms and negative alcohol-related consequences, and how these relationships may be attenuated by trait mindfulness. She has also examined how religious and secular appraisals of cancer relate to cancer survivors' well-being post-treatment, as well as how religious beliefs relate to later well-being in individuals with congestive heart failure. Lauren has been a research assistant for two of Dr. Park's grants: one involving the development of a measure of religious head and heart beliefs, and another studying the self-regulation skills of underrepresented minority students in STEM.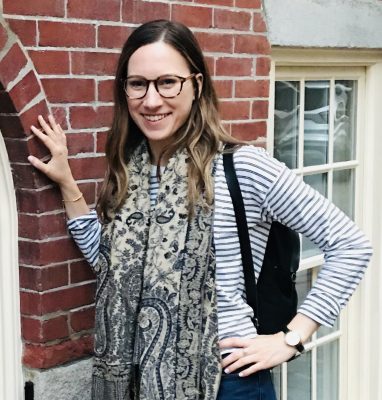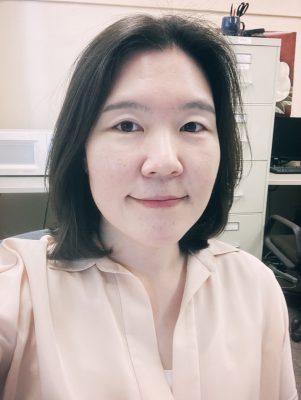 Dahee Kim
Dahee is a postdoctoral research associate in the SMH lab. She is interested in family relationships, aging, and the life course perspective. More specifically, she focused on how unexpected life events of family members affect other family members' well-being and dynamics within the family. She also has an interest in community-based programs to enhance community members' quality of life. She worked with the Iowa State University Extension and Outreach team and was involved in community-based projects for older adults (e.g., Powerful Tools for Caregivers, Future Care Planning) and Latino immigrant family (e.g., Iowa Latino Family Project, Abriendo Caminos). Particularly, she worked for the COVID-19 Survey of Latino immigrant mothers. At UConn, she works for the CWVs study and the PACER Study. She holds a B.A and M.A in Child Development and Family Studies from Pusan National University in South Korea, and Ph.D. in Human Development ad Family Studies from Iowa State University.